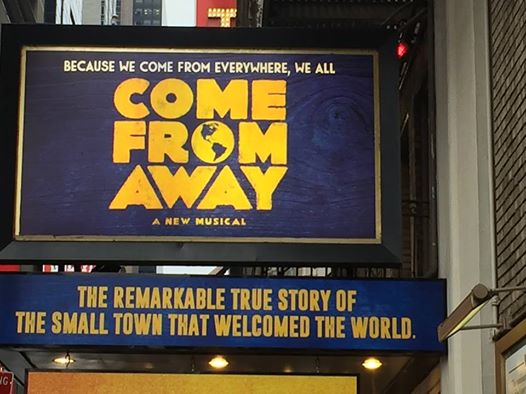 The Broadway show Come from Away made a tremendous impact on me when I saw it back in March. The show is about the way the people who were on planes that day were rerouted to Newfoundland. Once there, they were cared for by the residents of Gander. It is a loving portrayal of how people care for each other during difficult times.
Today, on the anniversary of the 9/11 attacks, the cast will join others in a Day of Service. They will perform a song from the show, "Prayer," on the Intrepid Sea, Air and Space Museum.  Then they will work with others to assemble 500,000 meals to be distributed to individuals in need in the NYC area as well as provide supplies to those affected by Hurricane Harvey in the Houston and surrounding areas.
Thank you to the cast of Come from Away for your service.