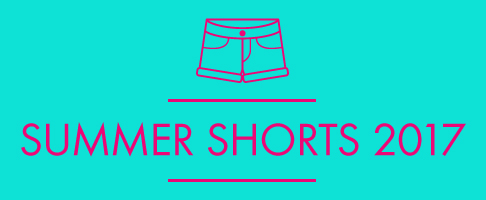 59E59 Theaters hosts Throughline Artists (J.J. Kandel, Producing Artistic Director) with SUMMER SHORTS 2017. This annual festival of six short plays tailor-made for summer viewing is now celebrating its 11th season. SUMMER SHORTS 2017 begins on Friday, July 21 and runs through Saturday, September 2. 
SUMMER SHORTS pairs top NYC playwrights with some of today's best directing and acting talents. Divided into two series, SUMMER SHORTS premieres six one-act plays, presented as two separate evenings of three each. The two-series run in rotating repertory.
SUMMER SHORTS 2017 features new one-act plays from Chris Cragin-Day, Lindsey Kraft & Andrew Leeds, Neil LaBute, Graham Moore, Melissa Ross, and Alan Zweibel. Casting will be announced in the coming weeks.
SUMMER SHORTS SERIES A:
PLAYING GOD by Alan Zweibel, directed by Maria Mileaf
Cast TBA  –  Unhappy that a brazen doctor changed the due date of a pregnant woman's baby because he's going on vacation, God decides to pay him a visit to put him in his place.
JACK by Melissa Ross, directed by Mimi O'Donnell
Cast TBA  –  Maggie and George and Jack have been inseparable best friends since college. But when Maggie and George divorce, Jack is the only thing holding them together. Until suddenly he isn't… A play about growing up, growing apart, and letting go of your first love.
ACOLYTE by Graham Moore, directed by Alexander Dinelaris
Cast TBA  –  A young, married couple who are devotees of Ayn Rand find themselves in over their heads when one of Rand's weekly Saturday night discourses on philosophy takes a surprisingly personal turn.
SUMMER SHORTS SERIES B:
BREAK POINT written and directed by Neil LaBute
Cast TBA  –  Two world-class tennis players meet on the eve of their semi-final match at the French Open. They discuss their shared histories, their very different paths to success and the ticking clock that hangs over both of their respective futures. Is this a friendly meeting? An elusive game of cat-and-mouse psychological strategy? Or is there something even darker at work here? A funny yet sobering take on masculinity, competition, sportsmanship and the great American drive to succeed.
A WOMAN by Chris Cragin-Day, directed by Kel Haney
Cast TBA  –  For the past ten years, every time her church passed around the anonymous elder nomination cards, Kim simply wrote "A Woman." However, her NYC intellectual denomination does not allow women deacons. This year, the church's new pastor, Cliff, calls her bluff.
WEDDING BASH by Lindsey Kraft & Andrew Leeds, directed by J.J. Kandel
Cast TBA  –  A newly married couple invites their two friends over for a post wedding rehash. Things get tense when it becomes clear that maybe some of the guests didn't think it was the best wedding ever.
Performances are at 59E59 Theaters at 59 East 59th Street, between Park and Madison Avenues. Single tickets are $25 ($17.50 for 59E59 Members). A Pair of Shorts (a ticket package to both Series A & B, available through August 16) is $45 ($40 for 59E59 Members). To purchase tickets, call Ticket Central at (212) 279-4200 or visit www.59e59.org.